Scanners designed and built by aPlus+
Designed specifically to simplify student attendance tracking and addressing the limitations of rebranded off the shelf units you may find elsewhere.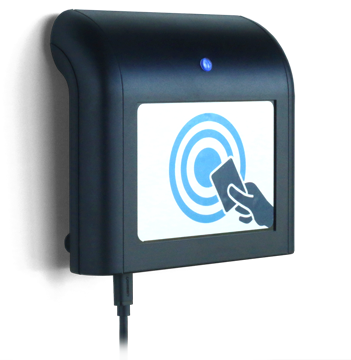 Contactless RFID Smart Card Scanner
Works with most smart student ID cards.
Offline Protection
Smart functionality, scanning can continue in the event of a network outage.
Wi-Fi or Ethernet Options
Use existing Wi-Fi or Ethernet infrastructure. No infrastructure costs.
Scan management
Monitor real-time scanner statuses and scans.
Seamless integration
With our attendance software, or your existing attendance system.
Discover the insights that Attend Core delivers